The New Parent Support Program (NPSP) is a professional team of social workers, counselors, and registered nurses who provide education and support to Marine families who are expecting or raising children aged 0 -5 years old. The NPSP also hosts baby boot camp and group parenting classes, playgroups, and home visits for Marines and their families.
The New Parent Support Program (NPSP) comprises of an experienced and professional team of Social Workers and Registered Nurses who provide supportive and caring services to military families. Through a variety of programs such as home visits, support groups, and parenting classes-including Baby Boot Camp, NPSP can help families cope with stress, isolation, deployment/post-deployment issues, and improve parenting skills. Even if you have been raising your family for a few years, challenges always arise, and NPSP offers you the opportunity to express your concerns and ask questions about babies, young children, family relationships, and parenting skills.
Who is eligible for the NPSP?
All SOFA status families who are expecting a child or have a child under six years of age are eligible to participate free of charge.
How to Enroll?
The NPSP is easy to join. Just give us a call at 253-4526 during regular business hours or visit us in Bldg. 411 (Marine and Family Programs Bldg.), 2nd Deck, Rm. 231.

Home Visitation Services
Home and office visits allow Marines, Sailors and Spouses to receive help with their concerns as a parent or parent-to-be in the privacy of their own home or in the nurturing and supportive office environment. Home visitors utilize evidenced based parenting curriculums to provide individualized family support; based on the unique needs of each family.

Period of Purple Crying
The Period of PURPLE Crying® is the phrase used to describe the time in a baby's life when they cry more than any other time. This phase is a normal part of every infant's development. This 1.5 hour workshop helps parents and caregivers understand the frustrating features of crying in normal, healthy infants and learn ways to help soothe your baby.

Baby Boot Camp
A one-day class; Baby Boot Camp assists in preparing expectant mothers and fathers to be confident and competent parents. Learn the basics of breast feeding, healthy relationships, baby safety, newborn care, community resources, and much more. Whether it's your first baby or third, this class is designed to be interactive and fun.

Infant Massage
Learn new ways to bond with and techniques to calm and soothe your baby through massage and nurturing touch.

Parent Connections
A parent workshop designed to help parents deepen their connection to their children, empower parents, and foster self-love, responsibility, resiliency, and self-esteem.
Interactive playgroups provide opportunities for families to strengthen their connections and for parents to support social, cognitive, and skill development in their children.
Learn & Play
An interactive play group that provides social, cognitive and motor skill development, eases the transition to school environment, knowledge sharing, and learning opportunities to parents.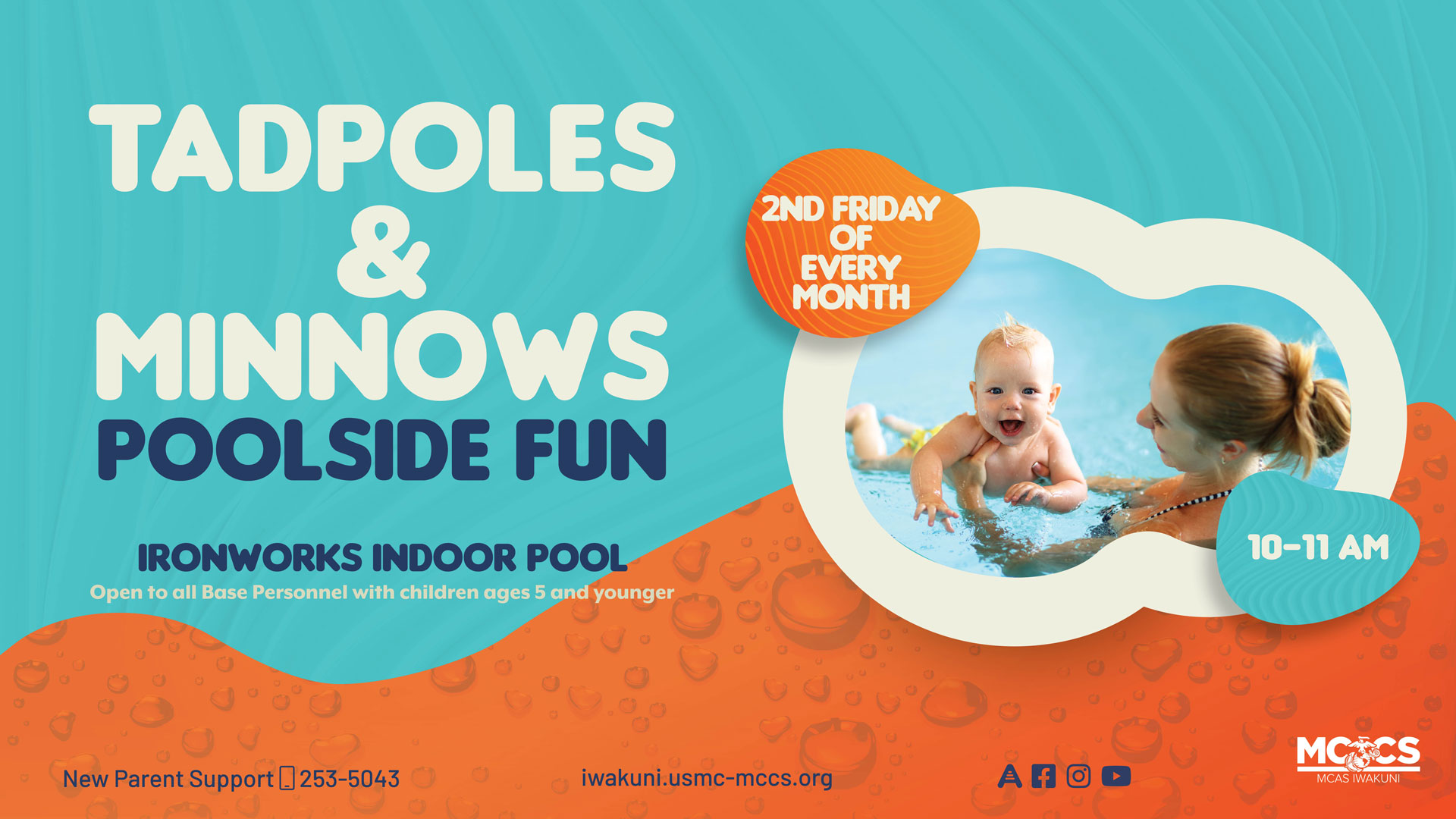 Tadpoles & Minnows Pool Side Fun
Enjoy a free, fun, family-friendly experience at the Indoor Pool. Information and resources on positive parenting, strengthening family connections and early childhood development are available onsite from the New Parent Support Program.
Lending Locker
New Parent Support has a variety of resources available to check out including; hospital grade breast pumps, pack and plays, infant scales, birthing balls, toys, educational videos, and books that help promote the growth of young families.
| | |
| --- | --- |
| MON-FRI | 7:30 AM - 4:30 PM |
| After Hours | By appointment |