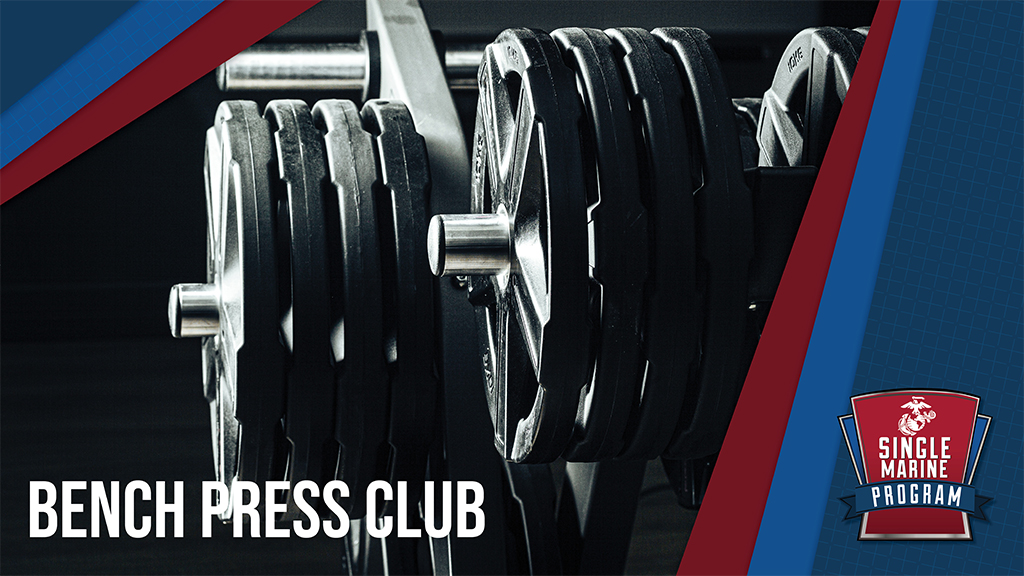 Challenge yourself and complete in our monthly Bench Press Club at the Hornet's Nest gym. This event is held on the last Friday of each month.
Check-in: 10:30 AM
Rules Brief: 10:45 AM
No gloves, straps, elbow wraps, or bench shirts are permitted.
Qualifiers will be awarded a club T-shirt.
Single and unaccompanied servicemembers only.