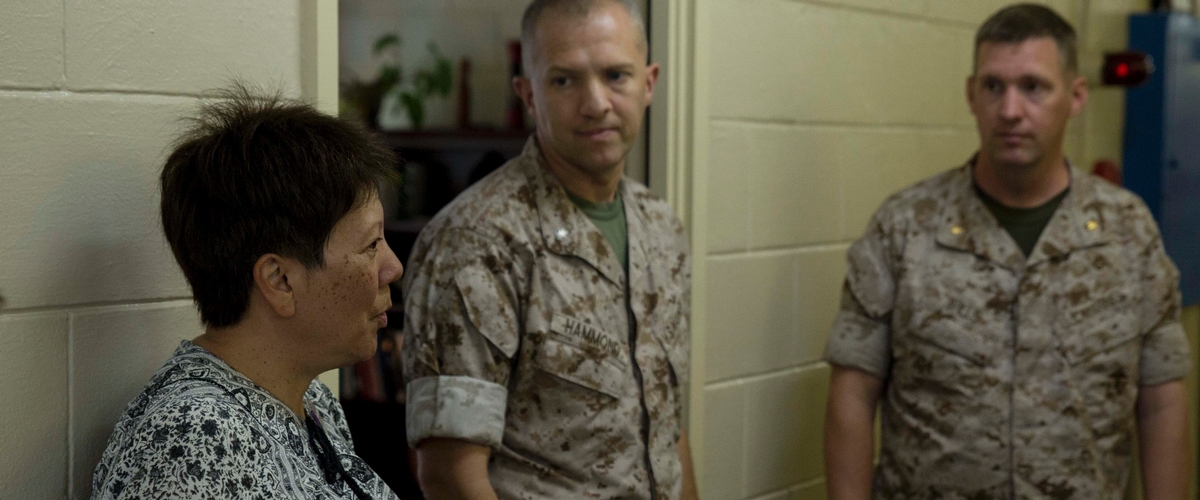 ---
When you're not feeling well you get your temperature, your blood pressure, and your pulse checked. You know you're getting better when these levels return to normal. Do you ever wonder how you can measure the progress you are making when you go for counseling at the Community Counseling Program (CCP) on your installation?
CCP services, which are located on installations worldwide to increase access to care and assist Marines and their families in dealing with life's everyday stressors, are now implementing the Outcomes Questionnaire (OQ), an evidence-based, standardized tool to check how you are doing and whether your symptoms or concerns are changing over time. When you walk into the CCP for individual, couples, or family counseling, you may be asked at select appointments to complete the OQ privately on a computer/tablet while you wait for your appointment. It takes about five minutes to complete, and provides your counselor with beneficial feedback from about your wellbeing. When you talk to your counselor, he or she will discuss your results with you and tailor your individual counseling plan as needed. Your information is kept confidential with only a code to link you with your results.
The OQ is a scientifically supported way to make sure that you are getting what you need from your counselor. Your counselor will look at the OQ results and address any areas where you may need further support. The CCPs use an inclusive approach to help Marines, Sailors, and their families cope with some of life's most trying times. Counselors are credentialed and independently licensed professionals. They collaborate with you, listen, and confidentially help you along your journey. For more information about the Community Counseling Program, and to find services available near you, click here.