Classes are open to all patrons unless otherwise noted. All scheduled activities need a minimum of three (3) participants.
No class on U.S. federal holidays and the schedule is subject to change without notice.
Class Descriptions

30/30
A mixed modality workout that can include cardio, strength, and flexibility training.

Glutes & Abs
A strength conditioning class targeting the lower body and core.

Spin
A non-weight bearing, heart-pumping workout on a spin bike. Ride flats, hills, intervals and sprints to the beat of the music.

Tabata & Stretch
A mixed modality workout including Tabata; interval training blocks of 20 seconds with 10 seconds of rest using a variety of fitness equipment and body-weight movements. As well as stretch; an extended cool down that will improve your overall flexibility. All levels are welcome; exercises and weights can be adjusted to your own level.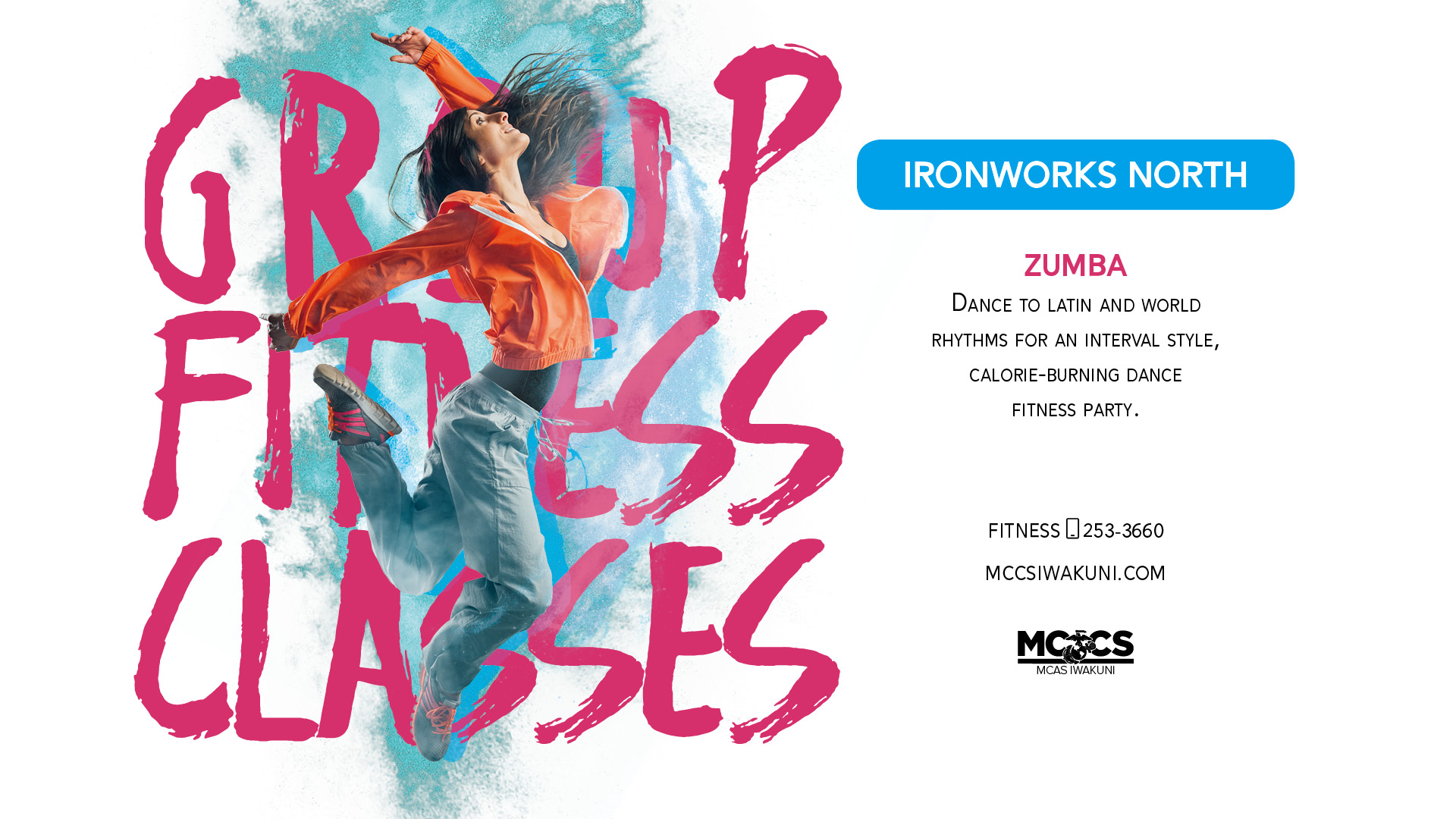 Zumba
Dance your way to a fitter you with Latin-based rhythmic dance movements.
Contact Information
Fitness & Health Promotion